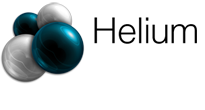 NOTICE:
The Helium team has made the difficult decision to shut down the service effective May 31, 2012. We'd like to thank you for your patronage, support, and feedback over the last year.
If you currently have a Helium Pro subscription you will not be billed again. Pro accounts will continue to have access to task and email synchronization until the service shuts down and data is removed on May 31, 2012 at 11:59 pm PST.
If you have questions or concerns about the planned shutdown please don't hesitate to contact us at support@heliumnow.com.
Sincerely,
The Helium Team
Robot Blimp Industries
Continue to heliumnow.com